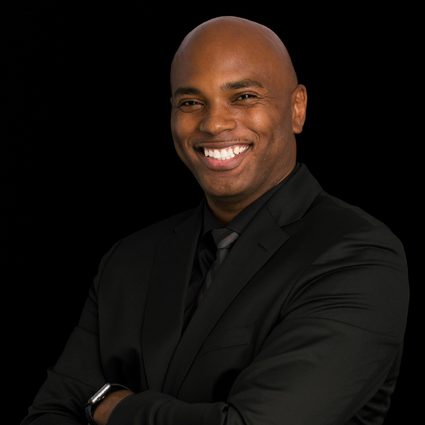 William K. Jones II
Broker / Owner
A little about me
and why I love real estate
The Pearl Realty Group was established in 2015 with the goal of providing exceptional customer service, measurable results and innovative strategies that would simplify the home buying process and make it fun again. As broker/owner of The Pearl Realty Group, William K. Jones II has utilized his extensive experience from a successful career in restaurant hospitality & management to ingrain customer service skills in his team of agents. Coupled with the helping hundreds of homeowners recover from the Recession of 2008 through short sales, loan modifications and deeds in lieu of foreclosure... he has an insatiable passion for helping others achieve their real estate goals. While honing his real estate skills working for a large investment group in South Florida, it gave him a deep knowledge of most areas of real estate that most agents do not possess. Most agents will help you buy or sell real estate... We find optimal solutions that cater to your "Why" or "What's In It For Me".


William's ability to connect with all types of people, his vast understanding of the Real Estate industry, and passion for success has lead him on this journey to create this innovative brokerage with an outstanding culture and a laser-like focus on customer service. "I was the class clown that coasted through high school and as a last resort went to Culinary School to become a chef. I turned that into being published in the First Edition of The International Who's Who of Chefs. Then gave all of it up once I became a father and began my career in real estate. I knew nothing then, but have now turned that into becoming a successful real estate investor and broker/owner of my own real estate company. I took it upon myself to be the best at whatever it is I do and this endeavor will be no different. My vision is to make this company synonymous the exceptional service, innovative solutions for our clients and agents & a culture that is undeniably infectious. Once I achieve that, all of my hard work will have paid off." William spends hours every day researching and reading on ways to improve as a broker, leader, mentor, innovator, and marketer. He is determined to achieve his main goal in mind; Grow & nurture exceptional agents, provide creative & distinctive marketing that creates innovative results.

A Pride of ownership radiates through William's actions and personality. His career, his agents, his business partners and most importantly his clients mean everything to him. "The Pearl Realty Group is not in this for the transaction, we genuinely care about our clients, they become our friends and we ALWAYS do what is best for them"
Listings you'll love
with the expert advice you deserve
Our clients are awesome
and here is what they are saying
"Laurane is awesome and knowledgeable. It is evident that she's passionate about what she does. Great experience"
Lil Sunflowershawty
Google Review
"The Pearl Realty Group was beyond helpful! They made sure that the moving process went as smooth as possible. We would definitely use them again and recommend them to friends and family!"
"The Pearl Realty Group is amazing! Everyone there was so helpful and kind. They made me and my family a priority. When I felt like giving up they were there to keep pushing me and didn't stop until I found the home of my dreams! Thank you for everything!"
"I had an awesome experience. They stood by me the entire time."
"This team was the most amazing team to work with. Speedy communication from them as well as 100% follow up. I will speak to all my associates about this A-TEAM."
"The Pearl Realty Group did an amazing job facilitating us in purchasing our first home! They have continued to help us even after we closed!!"
"I really don't know where to start because you have to have great patience to deal with my other half, and The Pearl Realty Group was the company for the job. They have phenomenal realtors, that don't push or force you into something, they take their time and do their "Due Diligence". I've already told several friends about them, and hope they use them when their time comes. Trust me when I say you won't be disappointed with this awesome team here, they go above and beyond for their clients, and they have a phenomenal team supporting their agents as well. There is no need to hesitate when you see The Pearl Realty Group!! We thank you so much for all you did to get us in our first home, and we are still in love with it!"
"Although not my first pick they stepped in and made the home buying process much easier and understandable."
"The Pearl Realty Team is exceptional! I had the opportunity to work with some of their agents and the level of professionalism and knowledge really makes a difference in getting the deals closed."
"A knowledgeable, professional, outgoing, caring group of individuals. I am looking forward to working with William Jones and his team in the near future. My husband and I bought our fix and flip through William Jones and closed in under 10 business days. The purchase contract was very detailed with extra terms clearly laid out and agreed upon in under 1 hour. Great experience, fast closing and looking to do it again next month!"
Andrea C.
Facebook Review